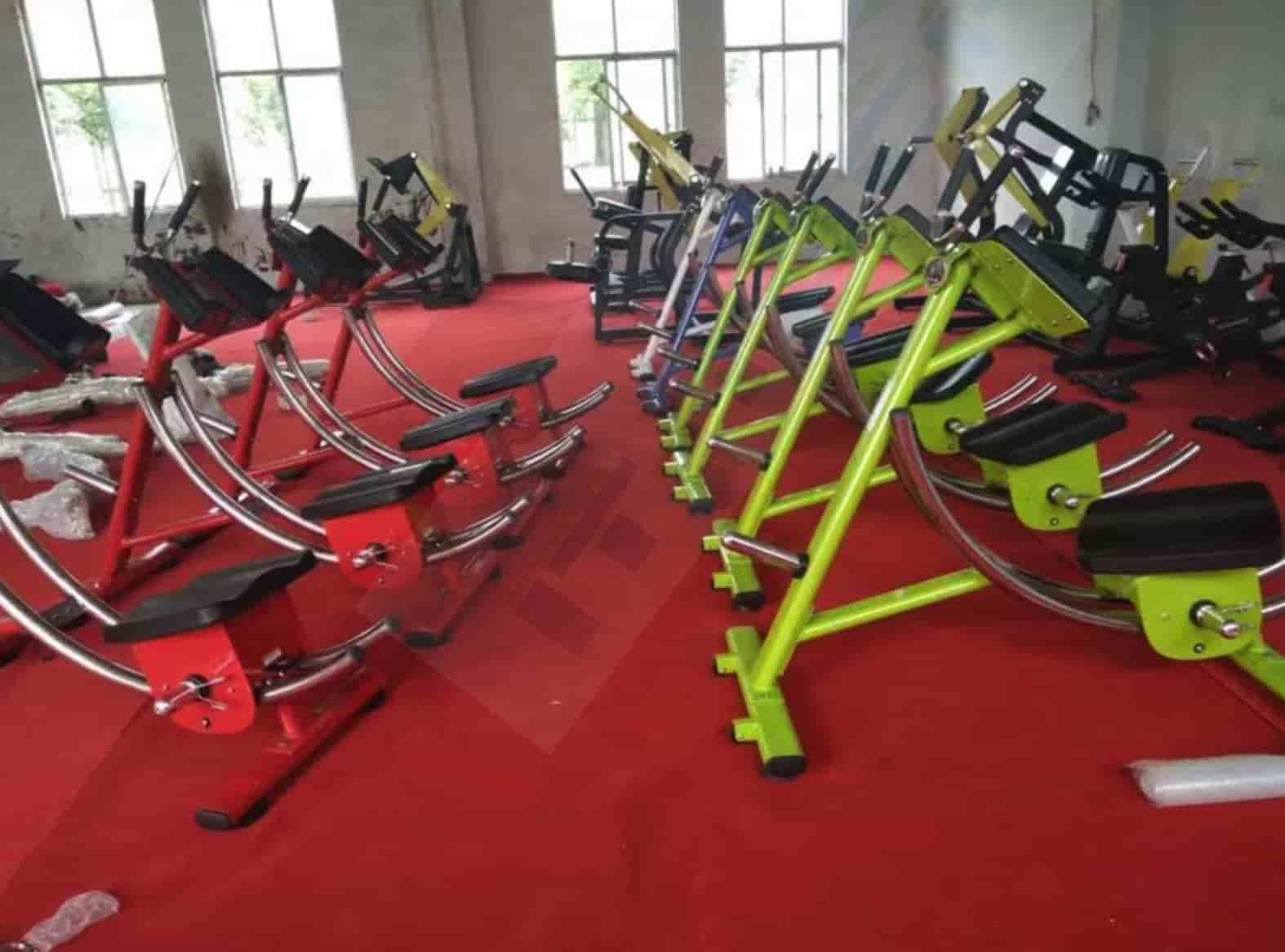 IT-Tech Launches the Sale of Top-of-the-Line Sports Equipment for Homes and Commercial Gyms
Health and fitness are essential for people to keep themselves active and healthy, both physically and mentally. A life without fitness is one that is prone to a variety of diseases and illnesses. At IT-Tech, we understand the value of health and fitness, which is why we have started to provide the best sports equipment for homes and commercial gyms. With IT-Tech's sports equipment, you can lead an active and healthy lifestyle and keep yourself safe from a whole host of health issues.
IT-Tech's Variety of Sports Equipment
Our wide variety of sports equipment is perfect for any home or gym that is run commercially. The IT-Tech sports equipment catalog consists of the following products and many more for fitness enthusiasts to choose from.
Reclining machines
Squat and pull-up machines
Leg abduction trainers
Push shoulder training machines
Aerobics racks
Calf trainers
Butterfly machines
Multifunctional hip trainers
Treadmills
Horizontal and vertical exercise bikes
Dumbbells
Barbells
Yoga balls
Yoga mats
Trampolines
The Advantages of Purchasing IT-Tech's Sports Equipment
A One-Stop Shop for Sports and Fitness Equipment:

When you go in for shopping fitness and sports equipment, you would ideally want to buy all your desired products from one place. Thanks to the vast array of sports equipment in our catalog, IT-Tech is your one-stop-shop for fitness and sports shopping. Nowhere else would you find the variety of sports equipment that we have to offer to our customers.

Manufactured Using the Best Components:

Fitness equipment like treadmills and trainers are manufactured using several types of components. For such equipment to last long, the components must of the highest possible quality. At IT-Tech, we want our customers to use our sports equipment for many years without facing any troublesome issue. That's why we ensure that our sports and fitness products are made by putting together the most top-quality components to provide durability.

The Most Up-to-Date Sports and Fitness Equipment:

The world of sports and fitness equipment is a dynamic one that is constantly evolving. As technologies improve, so do fitness and sports products. At IT-Tech, we believe that it is important to move with the times. So whenever there are any upgrades in technologies used to manufacture fitness products, we use those technologies in our products as well.

We Guarantee Value-for-Money:

A lot of people shy away from buying high-quality fitness and sports equipment because of the costs involved. However, when it comes to buying fitness equipment from IT-Tech, buyers have to face no such worries. At IT-Tech, we believe that the right to healthy living is something that everyone is entitled to. That's why we have made it a point to make our products reasonable so that people from all income groups can afford them and welcome fitness into their lives.

Support and Consultancy:

For gym owners who need to order fitness equipment in bulk, it can get quite difficult to decide on how many and which type of products to buy. Our team of professional consultants is always eager to help. Just get in touch with them and they will be able to guide you on what to buy and how many to buy. Choose IT-Tech today for the best sports and fitness equipment!